Chiropractic Care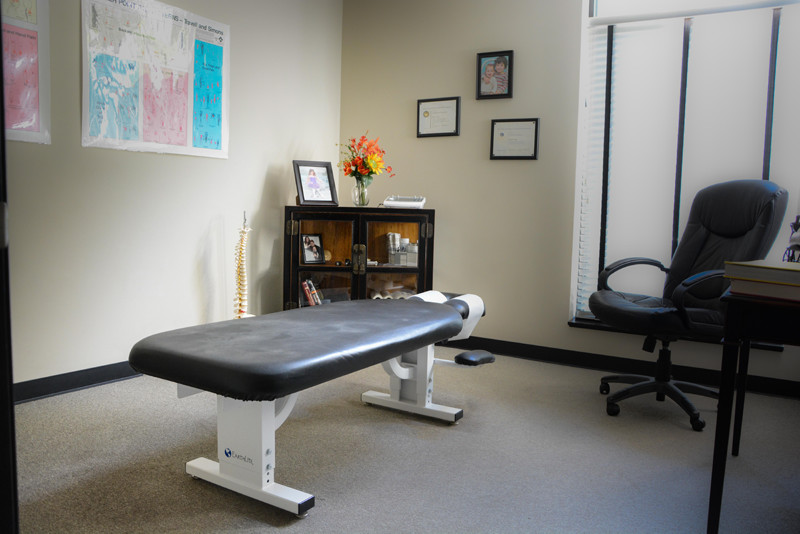 At Athens Chiropractic Healthcare, we take great pride in providing the finest full-body chiropractic wellness care to our patients. Below is a sampling of the different chiropractic services we offer in our office.
We provide advanced spinal correction utilizing "state of the art" chiropractic techniques. Never in the history of chiropractic have we been able to provide the level of help and expertise that now exists.
These newer correction methods are even safer, more comfortable and more effective than ever before. As a Doctor of Chiropractic, Dr. Joel Groft has years of training and experience in spinal adjustment.
Corrective Exercises
We teach our patients special "blueprint" exercises to help strengthen and correct their own unique problem. These exercises can be performed in the comfort of your own home and can improve the effectiveness of your spinal correction.
In addition to skeletal misalignment, muscles and connective tissues can be out of place or strained by improper alignment and use. Specific exercises and stretches can help your body stay in balance and in health.
Therapeutic Massage
Athens Chiropractic Healthcare offers Therapeutic Massage.  In addition to a prescribed treatment and rehabilitation plan for our patients, we offer therapeutic massage for the treatment of musculoskeletal ailments related to chronic and acute pain, stress, tension, injuries, and relaxation.
Additionally, we offer all patients HydroMassage which is a fully customizable, user-friendly massage system that gives users a powerful, heated massage in as little as 10 minutes.
Users remain clothed and comfortably dry throughout their massage. HydroMassage is a cost-effective alternative to traditional, hands-on massage.
Learn more about Hydromassage »
Nutritional Counseling
We provide specific recommendations on nutritional supplements and healthy food choices to enhance our patient´s return to optimal health. Do you know which supplements and vitamins are good for you?
Do you know how these supplements and vitamins interact with one another? Dr. Joel Groft can provide a structured nutritional program based on your individual needs.
Spinal Decompression
Spinal Decompression has been the most important medical advance in the non-surgical, noninvasive treatment of back pain in the past 10 years.
The patented and exclusive FDA approved Spinal Decompression technology developed by Axiom Worldwide is presently being utilized by neurologists, orthopedic surgeons, chiropractic physicians, family physicians, pain specialists, and physical therapists across the United States, Canada, Europe and Asia.
Learn more about Spinal Decompression »
Spinal and Postural Screenings
Posture and spinal screenings can reveal important health information and unlock the door to improved health and well-being. We provide screenings at area community events, health fairs and places of employment.
Contact us today to arrange a screening at your event or workplace.
Sport-Related Injuries or Extremity Injuries
At Athens Chiropractic Healthcare we treat and rehab non-spinal injuries. Treatment of extremities may involve the use of physical therapy (such as e-stim, ultrasound, and cold laser therapy), taping, extremity adjustments, and prescriptive exercises focusing on strengthening, endurance, and joint proprioception.
We are the only practice in town that has doctors on staff that are certified in Active Release Techniques (A.R.T.). You can learn more about A.R.T. at www.activerelease.com